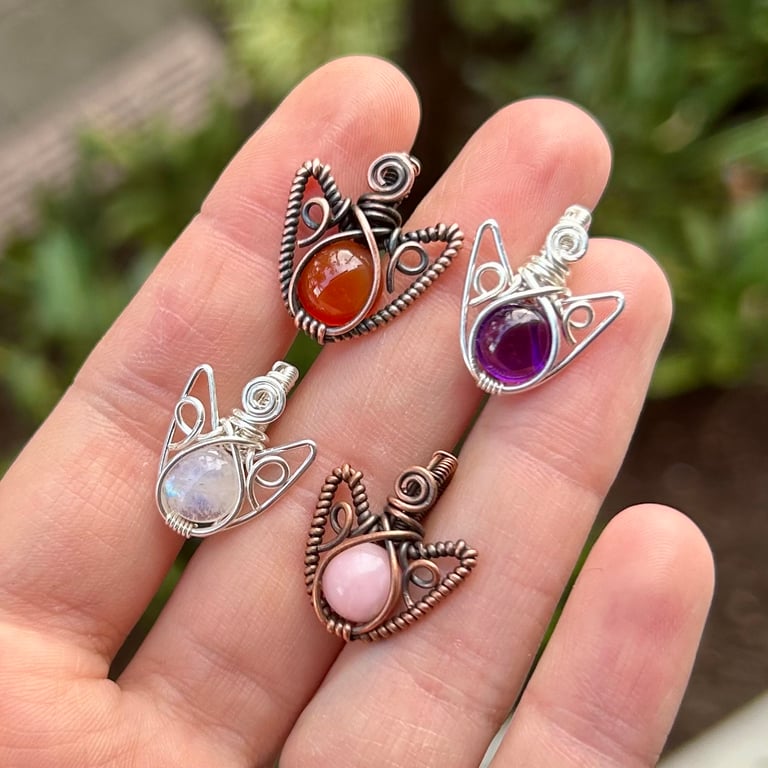 Your very own kitty pendant made with your kitty in mind! Crystal and wire will be chosen based off the colors of your kitty. Send a picture and proof of purchase either to my twitter or instagram: @strwbrryww or via email: [email protected].
If you have a particular crystal / wire in mind that is not a typical kitty color (e.g. amethyst, malachite, turquoise) let me know and I will try to accommodate you with the exact crystal or something similar.
Custom kitties take up to 3 weeks to ship!